Individual
Up-Close with Mr Colin Shaftesley, New Chairman of the HKSI Institute
Published on 2 March 2022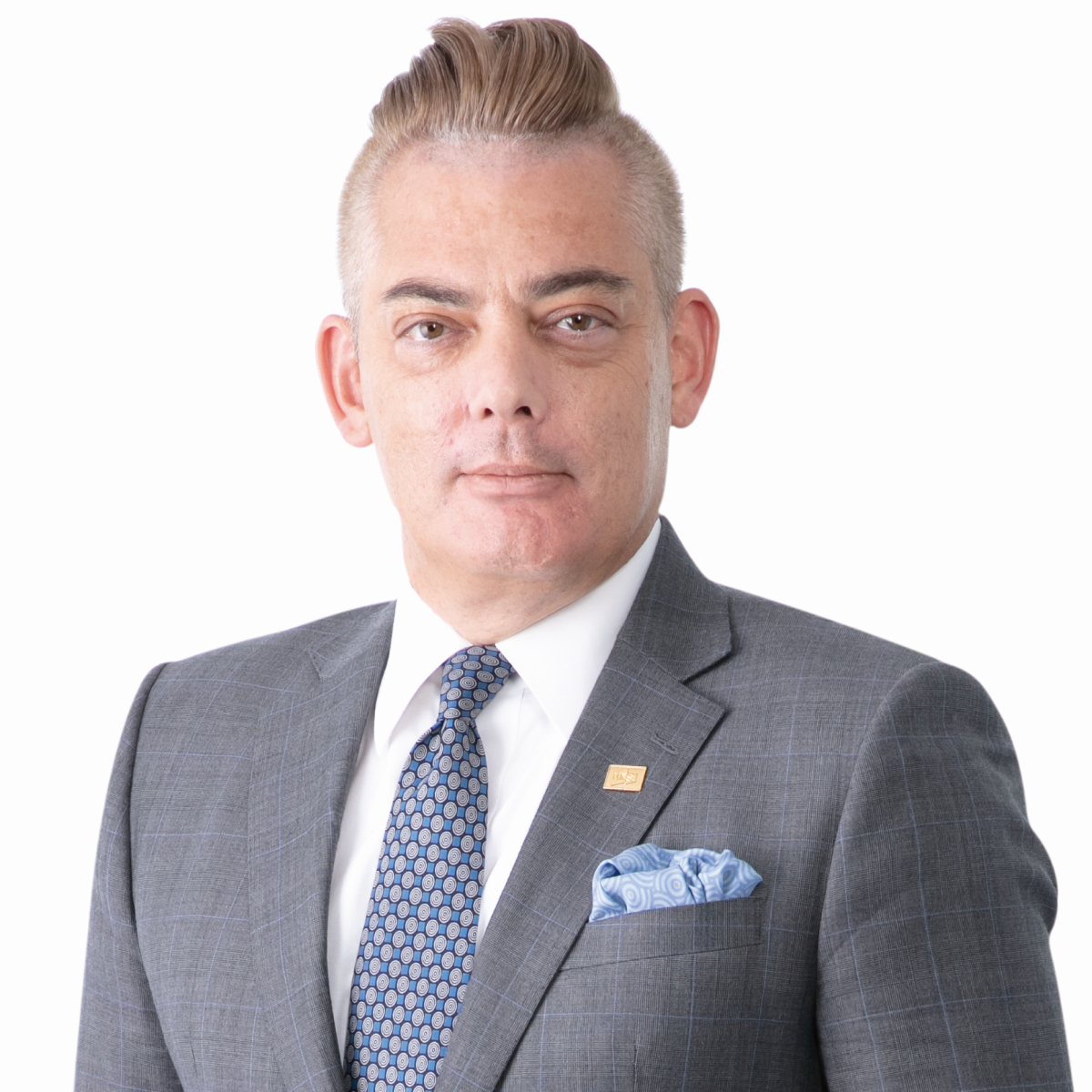 Mr Colin Shaftesley, new Chairman of the HKSI Institute, is a Senior Fellow who has served on its Board for the last 12 years, the last six as a Securities and Futures Commission (SFC) appointee. He is a strong proponent of professional development and professional community engagement, and has been a key advocate of the Institute's Business Ethics Forum, Regulatory Series, and many more initiatives. Mr Shaftesley is a Partner in the Financial Services Practice of PricewaterhouseCoopers Hong Kong.
Q: 

Please tell us more about yourself.
A: I arrived in Hong Kong in 1988 as a young, recently qualified CPA. It was my first time in Asia and in fact only the third country I had visited in my life.  Hong Kong was obviously a very different place at that time, but still a lot of fun and I made friends very quickly and enjoyed the work.  I have remained with the same firm since then and have seen the original Price Waterhouse transform a number of times.  One of the career changing moments was probably my secondment to the SFC in 1991, when it was a relatively new regulator.  I was still young but enjoyed working with my colleagues at the SFC who were more senior and experienced, as we started putting into place the regulatory framework – the fundamentals of which are still in place. 
Whilst I enjoyed my time as a regulator, I was keen to get back into the audit profession as I have always enjoyed establishing strong and long-lasting client relationships with a wide variety of different organisations and cultures. That time with the regulator led me to moving full time into the financial services area and helping Price Waterhouse to establish its Financial Services Division.  The secondment also led me to the HKSI Institute, initially serving on the Membership Committee.  I have always enjoyed the interaction side of my business not only with clients but also with my own staff, and that has directed me to also take on roles in HR, Operations and leading our Learning and Development Division during my time with my firm – all opportunities that have helped me offer different perspectives to my clients and also the HKSI Institute, as I moved around different Committees at the Institute.
Q:

 

You have been an active member of the HKSI Institute since 1998 and this year is the Institute's 25th anniversary. How far have we come and where should we be going?
A: The HKSI Institute has grown and developed hugely since its establishment and that can be tracked with the changes that have occurred in the financial services industry in Hong Kong. The Institute has successfully adapted and implemented changes as and when necessary, from working on new examinations as the SFC introduce new licences, moving to online registrations and training, introducing new opportunities for young professionals/students entering the market and helping organisations to develop their staff by assisting with training requirements.
Q: What are your plans and aspirations for the HKSI Institute under your Chairmanship?
A: I have always been keen for the HKSI Institute to continue to present itself in the market as much more than just an examination centre. I am keen to ensure we continue to develop as an Institute for our members to interact and share with each other.
Whilst this has been difficult in the last few years with COVID-19, I am keen to continue to promote the Institute as a thought leader and a place where its members can grow, interact and connect. Another important area we will be focusing on is the Greater Bay Area (GBA) and how we can help to extend our services as the Hong Kong financial services industry look across the border and vice versa. We want to be prepared and, as we have successfully done in the past, develop alongside the industry and match its needs.
Q:

 

With the spotlight on Fintech and Regtech, how is the Institute promoting and supporting their development and adoption in the financial services industry?
A: We have already been discussing and focussing on Fintech and Regtech and working hard to bring in practitioners to guide us, on various committees, through the latest developments and discuss ways in which we can service our members and the business community. Previously our discussions have been more internally focussed but members will see more offerings in the coming period, in terms of seminars, continuous professional training (CPT) events, as well as new and imaginative interactions. We want to ensure that we are able to offer our services in a way that suits all our members in this fast developing area, members and practitioners are kept fully abreast of the changes in this space, and to change how we operate and how we as an Institute interact with the industry and our members.
Q:

 

The COVID-19 pandemic continues to be affecting economies around the world. What is your outlook for the financial services industry in Hong Kong? What are the opportunities and challenges ahead?
A: We had been extremely fortunate and were immensely grateful to the support of the SFC, in that we had started to develop an online platform before the pandemic. This enabled us to move seamlessly to online seminars and registrations. Like all organisations, we have had to adapt in the way we conduct our business and, whilst the loss of person-to-person interaction is at times frustrating and can cause delays, some of the other practices that we have been forced to develop are not only pragmatic solutions to the current situation but will hopefully become best practice in the future once the pandemic subsides.
The financial services industry was already moving very much into the Tech space and the pandemic has probably fast tracked a lot that organisations were hoping to achieve, and I think we will see a different way of working and operating. One of the challenges ahead will be to get people working in teams again and working together, as I firmly believe that whilst technology is a fantastic opportunity to become more efficient and streamlined, it is still important that people interact and learn how to challenge, compromise, listen and work together to get to the best solution. I am confident that once the COVID-19 pandemic is behind us, Hong Kong, with all its natural and self-made attributes, will bounce back and retain its position as the key Asian financial services centre.
Q:

 

What are your hopes for the HKSI Institute and our professional community in general?
A: My hopes are that the HKSI Institute will continue to be the mainstay of professional values, that it has always been, and for it to develop and grow as the professional community grows. I hope we further meet the needs and demands of the professional community we serve to further enhance their personal development, which will obviously lead to an even more robust and professional financial services industry that we can all be proud of.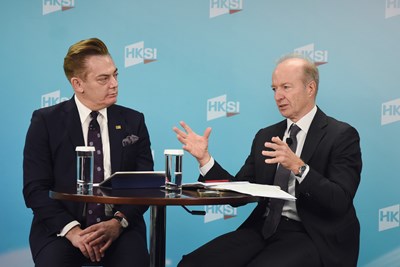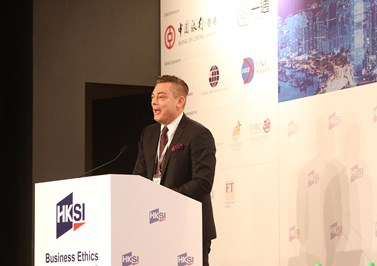 Mr Colin Shaftesley regularly moderates regulatory webinars, seminars and luncheons at the HKSI Institute. 
Membership