Individual
Benefits
The HKSI Institute Membership is a unique professional community that allows members to grow beyond their own network. It sets them apart from industry practitioners at large by being part of the elite to excel with like-minded peers. 
Recognition
The HKSI Institute membership designations are well recognised in the financial services industry in Hong Kong.
Discounted CPT Programmes
Members can enjoy discounts up to 50% for our CPT courses/ events and eCourses.
Members Only Programmes
Invitation to join exclusive programmes, including Chairman's cocktail, Leaders Programme, Mentoring Programme and many more.
Merchant Discounts
Members can apply for HKSI Institute American Express Platinum Credit Card.
As an exclusive benefit for HKSI Institute Members, the HKSI Institute American Express Platinum Credit Card is designed to support and add value to Member's busy lifestyle with a range of benefits that make it a truly compelling proposition.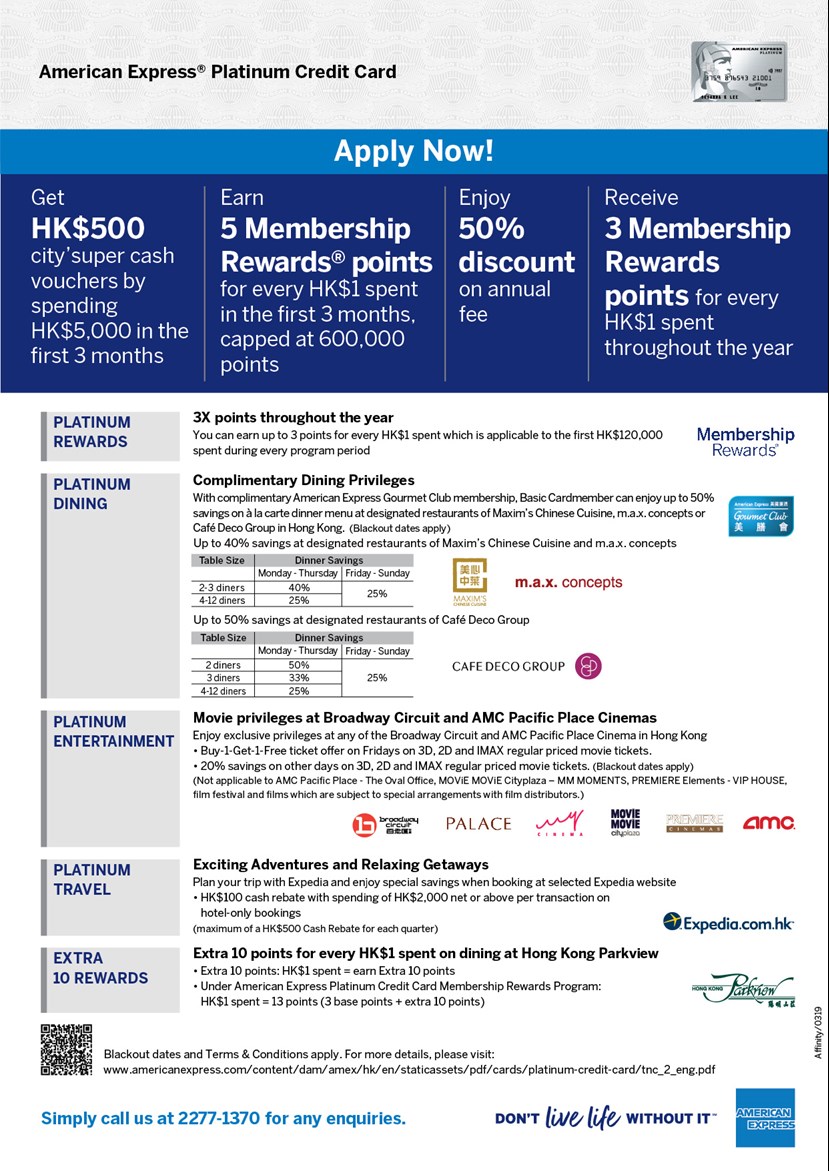 For application, member please complete the application form of Platinum Card or Gold Card and return with required documents to American Express International, Inc. at .P.O. Box 6569, Hong Kong (Attn: New Account).
Timely Updates
Courses, seminars, signature events and publications covering key market updates, product trends and regulatory initiatives are available.
CPT Star
We champion professional standards of excellence in Hong Kong's financial services industry and Members' dedication to professional development beyond the minimum regulatory requirements are recognised.
The following categories of award are designed for star learners who have completed the corresponding number of CPT hours from 1 January to 31 December 2019:
Award    
CPT hours
Prize
Gold Star
≥ 45
HKSI Institute

eCredit

$500
Silver Star
≥ 35
HKSI Institute 

eCredit

$300
Bronze Star
≥ 25
HKSI Institute

eCredit

$200
Certificate of Merit
≥ 15
HKSI Institute

eCredit

$100
Member Ambassador
Being a proud member of this professional community, your support help expand our reach.  As a small token of appreciation, we offer an HKSI Institute eCredit of HK$100 for each successful new member recruited. The eCredit can be used for membership renewal or programme enrolment. In addition to the eCredit, there will be a prize presentation ceremony at the AGM to celebrate our ambassadors.
Membership Renewal Discount
Ordinary Members (MHKSI) or Associate Members (AHKSI), who are working in an organisation which is also a HKSI Institute Corporate Member, enjoy a 10% discount on their annual Individual membership subscription fee.
Room Rental
Members may book the HKSI Institute's training facilities for their professional events. 
Membership