Individual
Getting To Know Our Senior Fellow, Ms Miranda Tang
Published on 20 September 2021
Ms Miranda Tang was honoured as HKSI Institute Senior Fellow in 2021 for her contributions to our professional community. She is the Director of Private Equity Programme of the Asia Pacific Institute for Strategy. She is our long-time member and the architect of our Membership Value Proposition to better articulate our core service offerings. Miranda has always been active in our committee work and supportive of our talent grooming initiatives.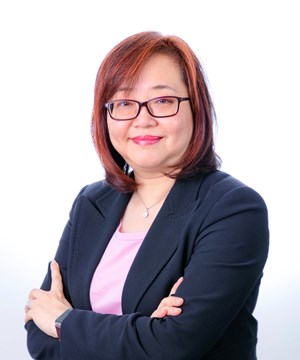 Q:

 

What are you passionate about at work?
A: As a growth investor in Asia for over two decades, I have private equity running in my blood. I enjoy understanding and improving business models and spend time with owners / entrepreneurs to look for ways to expand, scale up, transform and excel their businesses. Along the way, I learn a lot from their drive, wisdom and perseverance.  Many of them become close business alliances.
In my role as a Fund Head, I probably had reviewed over 8,500 deals; visited close to 2,000 companies / factories in Asia; conducted due diligence for at least 300 of them - of which around 15% finally get invested and luckily (blessed as well!) made very solid return. Hit rate is definitely low and frustration is inevitable. The challenge is intense. But to those investments that have proven successful, the reward is more than satisfying and encouraging.
The journey made me understand that money is not the only contributing factor to perfect an operation and to obtain a good investment return. The path can be uneven and treacherous at times. The success (now survival during COVID) formula is difficult and complicated. The learning never stops. The passion never ends.
Q:

 

What about this industry that drew you in?
A: The most intriguing phenomenon of private equity is that you are on the buy side and you meet and liaise with top decision-makers – owners, C-suite leaders, top advisors, alike.
Even though the chemistry may not always work, the process of learning from real life struggles, success stories, characters building, various management styles and business strategies, and the geopolitical and cultural differences is always enriching and fulfilling.
You will be trained to be attentive, observant, patient, understanding and always thrive to be objective. You dealt with many family businesses and entrepreneurs who build successful milestones and as an outsider investing in minority positions, decisions cannot be forced upon. A lot of the skills cannot be learnt only by way of a degree or a certificate, they have to be experienced and accumulated. Enjoying every moment of such a journey.
Q: What is your advice to our young people who are keen in joining or advancing their career in the financial services industry?
A: Be yourself and trust your intuition. Things do not always work out as planned but the detour can almost always provide a steep learning curve. 
Learn from your mistakes and make sure you don't fall in the same trap twice. Find a hobby that you enjoy and can help to distress. Look for good coaches / mentors along your professional path so that they can share your success and lend a good ear when you need one. 
Be humble yet assertive. Be kind yet objective. 
The road is long and get prepared for a 100+ -year-life.
Q:

 

What values are most important to you as a leader?
A: There is no right or wrong leadership style. Each leader is different and each scenario is unique. It depends on the situation, the characteristics of the leader and the team.
I see leadership skills and qualities as both innate and learnt – soft skills and technical knowledge equally important. 
To me, open-mindedness, trustworthiness, fair and objective, caring and sharing, resourceful, the power to influence, visionary, humble, adaptive, charismatic and a good sense of humor are true values as an outstanding leader. Alongside these qualities / values, in the business context particularly, clear communication and good listening skills are also crucial.
Q:

 

What excites you at the HKSI Institute?
A: My initial involvement with the HKSI Institute was primarily for qualification and exam preparation. It has been a good source for CPT hours and accreditation. It was not until my involvement as the Education and Development Committee Member back in 2016 that I went "backstage" to take a good look into the hard work. 
This is my fifth year serving as Committee Member. For the last two years, I have been involved in the Membership Committee. It has been an amazing journey participating in the "behind-the-scene-production".
I am proud to work with a group of professionals who are responsive, talented, and thoughtful. It gives me a lot of pride to be part of such a team and hope our input will help make a better environment for the private equity sector and the financial market in Hong Kong as a whole.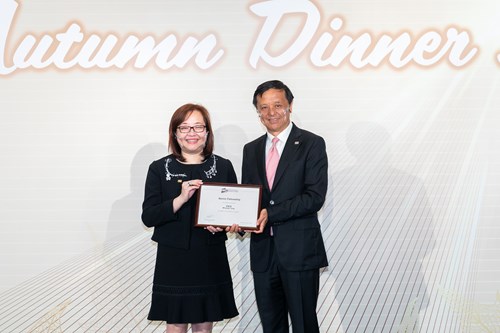 Membership