Individual
Getting To Know Our Senior Fellow, Ms Lau Ka-shi
Published on 28 September 2021
Ms Lau Ka-shi was honoured as HKSI Institute Senior Fellow in 2021 for her contributions to our professional community. She is a strong proponent of our education and development initiatives. She helped drive the Institute's collaboration with Hong Kong Trustees' Association to introduce the Trust Training Certificate and has been an active speaker and moderator for our seminars and signature events.
Ms Lau is the Managing Director & CEO of BCT Group comprising BCT Financial Limited and Bank Consortium Trust Company Limited.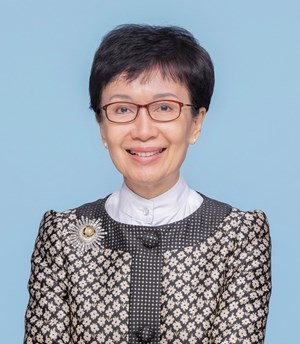 Q:

 

What are you passionate about at work?
A: It is my belief to serve and influence others to excellence, to productivity, and to success, through passion, positive energy and being optimistic. As a leader in an organisation, I am always mindful to make every decision with an aim to make positive influence to people, the organisation, and the community – even if it is a tiny step. My inquisitiveness also leads me to move on and learn, especially in the face of challenges and opportunities.
Q:

 

What about this industry that drew you in?
A: Sense of purpose is the key that drew me in – when retirement challenges for an aging population and retirement protection is relevant to everyone. The MPF system is set up to help Hong Kong's workforce save up for their golden age, which is an important pillar of our retirement protection framework. I am blessed to have a great team working closely with me, and together, we are dedicated to enhancing the financial well-being of Hong Kong people during their retirement years.
Q: What is your advice to our younger generation who are keen in joining or advancing their career in the financial services industry?
A: The financial services is a mature yet disrupting industry in recent years with the emergence of digital transformation and compliance changes. All of us, especially the new generation, should be agile and ready to embrace change. Young people who want to be successful in this field, my advice is - you must adapt, grow and amp up on soft skills such as leadership, creativity and communication, and become a lifelong learner.
Q:

 

What values are most important to you as a leader?
A: The CEO and others on the leadership team are powerful role models who set the ethical tone at the organisation and the company culture. For me, the most important value is integrity, which helps earn trust from others. When we have earned the trust of our stakeholders, a lot of positivity can come to the workplace.
Q:

 

What excites you at the HKSI Institute?
A: To be able to work closely with HKSI Institute's team of professionals who reinforce, raise and promote standards for the financial services industry. We shared the same mission in advocating continuous professional development and in expanding the financial services community.
Q:

 

What would you like to see more from the HKSI Institute?
A: I would like to see more collaboration with other institutes on different topical issues and emerging trends such as ESG, Greater Bay Area, family offices, gender diversity and inclusion, which in turn contribute to Hong Kong's role as a leading international financial centre.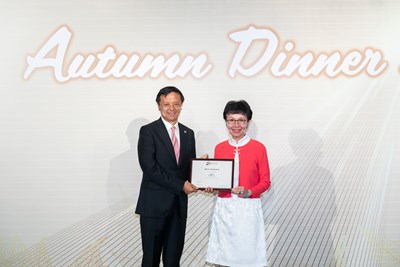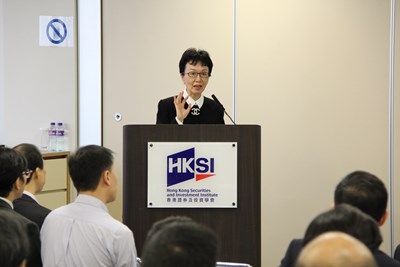 Membership