Individual
Getting To Know Our Senior Fellow, Mr Barry Tong
Published on 2 December 2020

Mr Barry Tong was honoured as HKSI Institute Senior Fellow in October 2020 for his contributions to our professional community. Mr Tong is the Advisory Partner at Grant Thornton Hong Kong.  He is also the National Head and Joint APAC Head of Transaction Advisory Services at Grant Thornton, with his practice areas on forensic and investigation services, and mergers and acquisition transaction advisory services. He is the Programme Chair for both HKSI Institute's Scholarship and Mentoring Programme, and a Member of the Individual Membership Outreach Committee.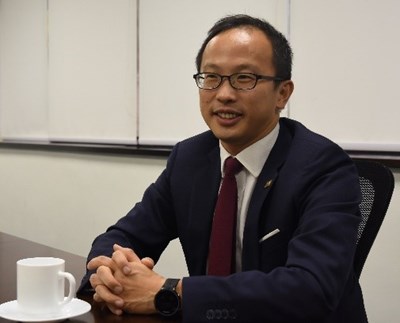 Q: What motivates you?
A: I am a strong proponent of lifelong learning and am motivated by the fact that I get to learn new things each day. I pick-up new information and knowledge by reading and interacting with people through formal and informal channels like the social media. I learn about Fintech, keep pace with market trends, and even picked-up skills on how to use IG Story from my son!
Q: What was the biggest challenge that you have had to overcome over the course of your career?
A: One of the most memorable challenges was my three-month secondment at the restructuring department at an international accounting firm during the early days of my career. I was doing audit work before that, and my stint at the restructuring and insolvency department broaden my horizon as I had to deal with many stakeholders, from creditors, law enforcement agents, regulators, shareholders to the employees, where I had to also cope with the emotional challenges of laying employees off in light of the restructuring and insolvency.
My experience from audit pays off, as I was trained to do cross-examinations, detailed in our work and findings, of which these skills-set can be applied to restructuring and insolvency work too.
In that role, I had to change from having an auditor's mindset to seeing from the perspective of a liquidator/receiver and playing the role of a devil's advocate, so to ensure that I always see an all-round picture, from finance to the operation side of things.
I enjoyed the challenge and transition at the restructuring and insolvency department and was subsequently made a permanent staff there!
Q: What are the most important attributes of effective leaders today?
A: I read an interesting book recently which resonate with my thoughts of an effective leader – keeping things simple, be it on our things, finances, health, relationships, time management or ourselves. We should be organised and focus on getting the important matters attended to first, instead of being side-tracked by less important things. This ensure that we make effective use of our time and enable us to maintain a work life balance, and that we have time for sports, a healthy lifestyle and time to read and learn new things.
It is easy to get trapped into the vicious cycle of work life. Hence, my motto is to keep things simple and work smart.  
Q: What is your advice to young practitioners or students who are keen in joining the financial services industry?
A: Willingness to learn and being humble are two of the characteristics that young practitioners and students must have, be it in the financial services industry or any industry. There will be different bosses with different management styles, as well as a wide range of stakeholders to manage in the course of one's work. As such, one must be open to new ideas and teachings of others and have good interpersonal skills to handle the different stakeholders and always maintain professional integrity and ethics in all conduct.
Q: Share with us your experience at/with the HKSI Institute.
A: I was introduced to the Institute by my mentor Mr Charles Lo, who is a long-time member of the HKSI Institute. Charles is passionate in sharing his experiences with me and guiding me through my professional development journey. He told me that joining the HKSI Institute will enable me to expand my connections and get to know more people. And I am glad that I did! The Institute offers many quality education and training programmes and has strong network in the financial services industry, reaching a wide spectrum of practitioners and opening doors of opportunity for me.
I then got involved in the scholarship programme, which received good response from undergraduate students. Not only have I chaired the programme for five years, I also took part as an essay marker and panel judge to determine the top scholars, as well as a coach to the finalists in their research projects. It is a fulfilling experience for me, as I love to teach!
Another talent development initiative that I actively participated in is the mentoring programme, which I have been in involved for five years now. The programme has been revamped to focus on young members and I urged participating mentees to take hold of this opportunity wisely and take the initiative to connect and engage with his/her mentor. The programme is a useful platform in matching mentees with the most appropriate mentor, to guide and give pointers to the mentees. However, if the mentees do not take the initiative to reach out to them, the spirit of the mentoring programme will come to naught. 
Q: Any other thoughts which you would like to share with us?
A: I am confident of Hong Kong's leading role as an international financial centre. We have a robust legal system and a free market, and we must treasure our unique position and continue to maintain a positive attitude in overcoming challenges that come our way.
Always have a learning mindset and be positive!
Membership