Individual
Getting to Know Our New Board Director – Mr Vincent Chan
Published on 17 March 2022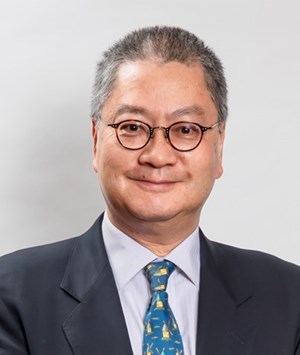 Elected to the Board of the HKSI Institute in December 2021, Mr Vincent Chan is a seasoned private equity professional with more than 30 years of experience. Mr Chan is the Senior Managing Director & Head of Asia of Samena Capital, a principal investment group focusing on the Subcontinent, Asia, Middle East and North Africa.
Q: 

Please tell us more about yourself.
A: I started out as a management trainee of Standard Chartered's Investment Banking arm. The 18 months training in corporate finance, project finance and capital markets has built a solid foundation for my career. I was at Standard Chartered for three years till 1991 before I joined HSBC Private Equity. I tremendously enjoy my lifelong career in private equity and has been in this field for 30 years till now.
I have served as a board member of the Hong Kong Venture Capital and Private Equity Association for 20 years, of which I was the Chairman in 2005/06. I am the current member of the Main Board and GEM Listing Review Committee of the HKEX and has served as the Listing Committee Member for five years. I am also a member of the Investment Committee of The University of Hong Kong's Investment sub-committee managing the Endowment Fund and the Hong Kong Science & Technology Parks Corporation's Corporate Venture Fund.
Q:

 

What draws you to the HKSI Institute? What appeals to you about board service at the HKSI Institute?
A: The HKSI Institute is a valuable platform to cultivate dialogue and exchange viewpoint with regulators and financial service providers. I have a deep conviction to serve our members, and through my board service, I hope to better contribute innovative ideas and strategic input to strengthen our industry and professional community.
Q: What would you like to accomplish during your term as Board Director? What are you passionate about?
A: My high curiosity and active investment interest drive me on a lifetime learning journey on new business models and technology innovation/application. Disruptive technology is the way forward, and I hope to connect with our young members and work with them in creating a safe and sustainable future.
I also aim to further strengthen HKSI Institute's link with the technology investment community in the Greater Bay Area (GBA).
Q:

 

How do you see the private equity landscape in Hong Kong and/or China as a whole? What are the growing trends in the region?
A: Both markets are integrating and complementary to one another. The Hong Kong Government is allocating more resources to the private equity sector including through the Future Fund and the yearly budget, i.e., to make strategic investments in projects with a Hong Kong nexus. The private equity landscape is getting even more exciting now!
Q:

 

What are your hopes for the future of our professional community in general?
A: Continuous innovation and improving product offerings are key to Fintech and regular market repositioning. Hong Kong's launch of the new listing regime for special purpose acquisition companies (SPAC) is a case in point. In terms of timing, this captures well on the delisting trends of Chinese issuers from the US markets.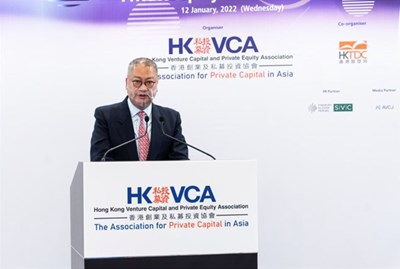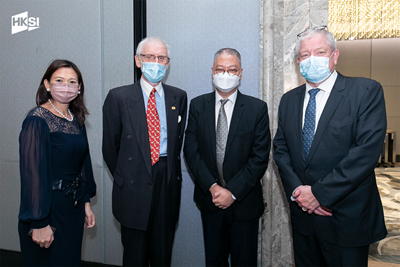 Membership