Individual
Getting To Know Our Honorary Fellow, Mr Charles Li, SBS
Published on 2 November 2021
Mr Charles Li was honoured as HKSI Institute Honorary Fellow in September 2021 for his sterling contributions and distinguished service in developing the financial services industry in Hong Kong and to the HKSI Institute.
Mr Li is the Founder and Chairman of Micro Connect Group. He retired from Hong Kong Exchanges and Clearing Limited (HKEX) at the end of 2020 after serving as Chief Executive for 11 years.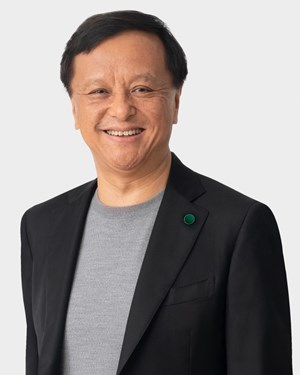 Q:

 There are a lot of energy and opportunities in HK's financial services community and industry. What are you most passionate about / motivates you?
A: It has been close to 30 years since I became part of Hong Kong's financial services community. What the Hong Kong market has continued to excite me is its unwavering dynamism and track record of market innovation. From pioneering red-chip and H-share listings three decades ago to becoming one of the world's largest IPO centres, and to the rollout of the various Connect programmes for different asset classes, Hong Kong has never stopped bringing innovations to the region's financial markets.
Since my retirement from HKEX, I have devoted my time and effort into developing a new investment model and market infrastructure, leveraging digital transformation and using Hong Kong as a hub to connect global capital with the grassroots level of the Chinese economy. The objective is to create unprecedented access to new investment opportunities for international investors, while achieving our social goal of empowering small businesses and their hardworking entrepreneurs. Hong Kong is well positioned to serve this role, and I am most passionate about supporting Hong Kong in maintaining its leadership in innovation and connecting markets.
Q:

 

What is your advice to our young people who are keen in joining the financial services industry?
A: Keep up to date with emerging trends, be ready to embrace changes, and never stop learning. The global financial services industry is very different from the one I entered three decades ago, and it will look very different ten years from now. We have seen many disruptive technologies and ways of operating financial markets, and the pace of change has accelerated in recent years. It is important that we stay ahead of innovations and, as a community, work together to solve problems.
Q: What values are most important to you as a leader?
A: I have always asked my leadership team to think like an owner, but this is not enough. Trust the team you have hired and have faith in their decision-making – this is key to empowering them and creating a culture of ownership across an organisation.
Q:

 

What is the one thing that you would like to do in strengthening HK's position as a leading international financial centre?
A: To strengthen Hong Kong's position as a global financial centre, it is critical that Hong Kong not only follow emerging trends but also stay ahead of them. I would like to support Hong Kong in continuing to innovate in market infrastructure development and be a leader in ESG investing. At my new Hong Kong-based venture, we are doing exactly that – leveraging digital transformation to deliver a new investment format, and creating an economically inclusive and socially responsible market that would benefit a broader population in the economy. Not only would Hong Kong be a connector between China and the world, our market would also become the creator of a new investment paradigm.
Q:

 

What excites you at the HKSI Institute?
A: I have always enjoyed the opportunities to share my views and experience at the various HKSI Institute events over the years. The sharing and exchange of ideas have been thought provoking, allowing us to explore market innovations together and contribute to grooming the next generation of talents for the industry.
I look forward to working with the HKSI Institute's professional community more closely, as a way to continue strengthening Hong Kong's role as a leading international financial centre.
Q:

 

What would you like to see more from the HKSI Institute?
A: I would love to see more resources devoted to learning and training in technology, digital innovations, and ESG. In particular, learnings from leading industry practitioners would be the most helpful in giving our professionals the exposure needed to propel Fintech development, develop new business models, and set new ESG standards for the market.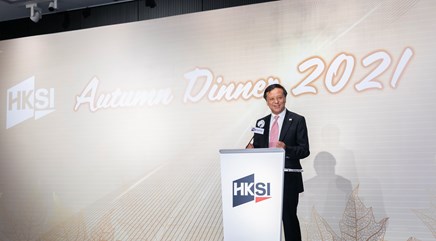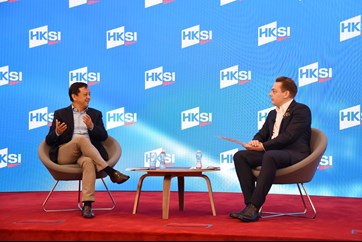 Membership