Compliance, Legislative & Regulatory Standards
HKEX's Consultation on ESG Reporting Guide and Related Listing Rules

Overview
The presentation will provide an overview of Hong Kong's ESG reporting framework, the Exchange's expectations of listed issuers, and the consultation on ESG Reporting Guide and Related Listing Rules published on 17 May 2019.
Content
1. Development of the Hong Kong ESG Reporting Framework
2. Latest developments
3. Performance of Hong Kong-listed issuers
4. Exchange's expectations
5. Consultation proposals
6. Practical tips
Who should attend
Participants who would like to understand more insights from HKEX's ESG consultation paper.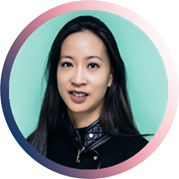 Speaker/Course Instructor
Katherine NG
Ms Katherine Ng joined Hong Kong Exchanges and Clearing Limited ("HKEX") in 2013 as Head of Policy Team of the Listing Department. Prior to that, Ms Ng served as Political Assistant to the Secretary for Financial Services and the Treasury of the Hong Kong Government. Before joining the Government, Ms Ng worked in an international investment bank and was in private practice with an international law firm in Hong Kong and London. Ms Ng holds a Master of Arts in Law from Trinity College, University of Cambridge and is a qualified lawyer in both Hong Kong and England & Wales.

Ms Ng is the Chairman of the Hong Kong Securities and Investment Institute since December 2018. She is an Advisor to Our Hong Kong Foundation, a member of the Vocational Training Council's Banking and Finance Industry Training Board, a Director of the World Wide Fund for Nature Hong Kong and a fellow of the Aspen Institute.
Details
Date & Time
Thursday, 11 Jul 2019 (12:20PM - 1:20PM)
Venue
HKSI Institute Training Centre
Relevant Subject
Type 6 - Advising on corporate finance
Regulatory Compliance
Hours
SFC:1.00, PWMA:1.00