Individual
Getting to Know Our New Board Director – Dr Gordon Tsui
Published on 3 May 2023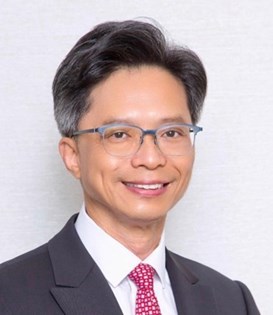 Appointed to the Board of the HKSI Institute by the Securities and Futures Commission (SFC) in December 2022, Dr Gordon Tsui brings a wealth of industry knowledge and experience to the Institute. He was appointed as Justice of Peace in 2013 and awarded with the Bronze Bauhinia Star in 2022 for his notable achievements in promoting quality education in Hong Kong.
Q: 

Please tell us more about yourself.
A: I started my career as a management trainee in the banking sector, in which I began from scratch and gained solid professional knowledge and experience in trade finance, corporate loans and project syndications in Bank of China Group and Sanwa Bank. With over 25 years of senior executive experience in securities, forex, asset and wealth management and financing, I am still hungry to learn since knowledge is like a boundless ocean. When I was the Chairman of Hantec Financial Group, a fully licensed corporation listed in Hong Kong, I led the company to anchor firmly in Hong Kong while expanding from Greater China into various overseas market. Apart from business operation, I am always committed to promoting CSR and ESG initiatives as a core aspect of my professional mission.
I am passionate about public and community service. I have served as the Chairman of Hong Kong Securities Association, Committee on Home School Cooperation under the Education Bureau, Member of the Banking and Finance Training Board of the Vocational Training Council, Committee on Professional Development of Teachers and Principals and the Family Council. I have also served as a member of the Financial Services Subsector in the Election Committee of the Chief Executive of the HKSAR Government.
In addition to my current role as Board Director at the HKSI Institute, I serve as Chairman of the Quality Education Fund Steering Committee and the Chief Executive's Awards for Teaching Excellence Steering Committee. I am a Member of several other committees as well, including the Education Commission, Education Appeal Board Panel, and Human Capital Committee of the Financial Services Development Council. I am also the Permanent Honorary President and Director of the Hong Kong Securities Association.
Using my spare time, I have written two management skit books in Chinese, titled 職場「徐」意門, which are intended for youngsters and freshmen interested to join the financial services industry. The books are popularly used by secondary and university students as reference and guidelines for career planning.
Q:

 

How is technology transforming the brokerage business? What role do you see innovation playing in the future of the financial services industry?
A: Technology is one of the key drivers to transform the brokerage business as well as to enhance competitiveness of the industry. With various forms of support from the HKSAR Government, securities firms can make use of 17 funding schemes under the Innovation and Technology Fund which helps to facilitate technology adoption, nurture technology talent and upgrade e-trading platform, all of which are necessary for brokerage business to remain competitive in light of fierce competition.
Fintech and innovation play an important role in constantly reshaping the financial services industry. As such, I encourage financial institutions to explore more opportunities in developing one-stop platforms to provide customers with better experiences through value-added services.
Q: How do you think the HKSI Institute could contribute to supporting the growth and development of the industry?
A: As you know, the HKSI Institute is a professional organisation for securities and investment industry offering examination, training, events, and various functions. I fully support its commitment to enhance professional standards of excellence in the financial industry. By collaborating with stakeholders, the Institute can extend its professional services and influence beyond Hong Kong to the Mainland and overseas. To reach targeted markers, more resources and efforts can be dedicated to promoting the brand and professionalism. I deeply trust the expertise and rich experience of my colleagues, which will enable the Institute to sustain its high standards and support the growth and development of the industry.
Q:

 

What would you like to accomplish as Board Director of the HKSI Institute?
A: To uphold the HKSI Institute's professional reputation, I endeavour to help in strengthening Hong Kong's position as a leading international financial centre. As an active participant in the financial industry, I am committed to supporting the development of professional programmes for the youngsters, freshmen, and market practitioners. Additionally, being a member of the Institute's China Committee, I am dedicated to offering advice on how to better promote our value-added services and attract individuals to join our training programmes and obtain professional qualifications. Ultimately, the goal is to enhance the standards of the industry through our membership community.
Q:

 

What measures can be taken to better support industry practitioners' sustainable development in their fields?
A: In order to uphold lifelong-learning of industry practitioners, we must provide a steady stream of relevant programmes that keep pace with the times. This requires a continuous effort to enhance our infrastructure, electronic platform, human resources allocation, programme quality, productivity and cost efficiency to achieve sustainable development. By constantly enhancing these aspects, we can strengthen our competitiveness and better serve the needs of our participants.
Membership