Individual
Getting to Know Our Honorary Fellow – Ms Lau Ka Shi, BBS
Published on 25 September 2023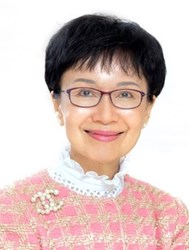 Ms Lau Ka Shi, having successfully led the BCT Group as its Managing Director and Chief Executive Officer for a remarkable 23 years, has now assumed the position of Senior Advisor.  In 2023, she was awarded the esteemed HKSI Institute Honorary Fellowship in recognition of her distinguished service to Hong Kong's financial services industry, particularly in the fiduciary and trust sector.  She is a true trailblazer dedicated to the growth of both the industry and the HKSI Institute.
Q: How has your work on retirement protection evolved since your interview with us in 2021, where you discussed your dedication to improve the financial well-being of Hong Kong citizens during their retirement years?
A: In 2022, BCT orchestrated the launch of Hong Kong's first mandatory provident fund (MPF) fund that aims to offer stable income and protection against inflation as an effective retirement income strategy that should take inflation into account.  Aside from focusing on building retirement protection solutions for the working population in Hong Kong, I have also devoted much of my time and efforts in recent years to help launch eMPF.  eMPF is a centralised electronic scheme administration platform (via standardisation, streamlining and automation) for MPF schemes that would bring significant changes to the ecosystem of the MPF system, including driving down the MPF fees further, increasing member engagement, and paving the way for full portability.
Q: What do you consider to be the most significant challenges facing the funds and pension industry today, and how do you think they can be addressed to ensure their long-term sustainability?
A: For member engagement, one key step is for scheme members to manage their MPF assets and take responsibility to regularly review their investment.  Given the volatile investment market in recent years, individual investors are more concerned about the protection of their retirement assets, especially after the pandemic.  Hence, one of the main challenges for the funds and pension industry today is ensuring they will be able to meet investors' long-term needs by, among other things, reviewing investment scopes, and building flexibility in introducing pre- and post-retirement products.  To achieve sustainability, the industry should regularly review their investment strategies.  This ensures that they could help generate greater returns without raising the risk level of the investment portfolios while optimising the overall fund expense ratio.
Q: Hong Kong has been focused on developing itself as a family office hub. How can the trust industry in Hong Kong support this ambition?
A: To create a conducive and competitive environment for global family offices and asset owners to thrive in Hong Kong, quality of service is essential.  To this end, the trust industry in Hong Kong has all along been exemplifying high standards of professionalism, corporate governance and regulatory compliance.  Now that the industry has also become more and more globalised and technology-driven, I am confident that the industry can stay laser-focused on the bespoke needs of the ultra-high-net-worth families and family offices, managing a stable ownership structure with sustainability for the family office.  With a high level of professionalism and independence, the trustee can be an effective bridge and interface between the family members and the family office, to administer an effective family governance structure, achieving harmony in the family and an inter-generational succession plan not only for the family wealth but also the family business which is beneficial for Hong Kong's economy regardless of whether the family-owned business is a small and medium enterprise or a multi-national enterprise.
Q: What are some of the challenges you have faced throughout your career, and how have you overcome them? How do you think your experiences can inspire and empower other women in leadership positions?
A: One of the career challenges I experienced is like what some women have encountered – navigating and advancing in a male-dominated corporate world, especially in the upper echelon.  I started my career life in New York as the only Asian lady among the bank management trainees.  Despite being in a disadvantaged situation, I learnt to persevere under the storm and prove against odds that I could succeed.  My inquisitiveness and positive mindset have led me to move on and climb to success in face of challenges. When I started to lead an organisation, embedding governance, a sense of purpose, diversity and inclusion into the DNA of the company has become one of my top agendas.  Moreover, having a gender-diverse board and driving purpose-led actions exert a positive influence on women empowerment and I truly believe we should foster a company culture that offers a stage for women to shine.
Q: What is your favourite inspirational quote?
A: There are various quotes that can inspire people.  I would like to share one such quote from Winston Churchill.  "A pessimist sees the difficulty in every opportunity; an optimist sees the opportunity in every difficulty."  This quote contains uplifting words of wisdom, helping us stay positive at times of challenges and difficulties.
Membership