HKSI Institute Teams Up with UK Professional Body CISI to Offer Bespoke eCourse on Anti-Money Laundering and Combating the Financing of Terrorism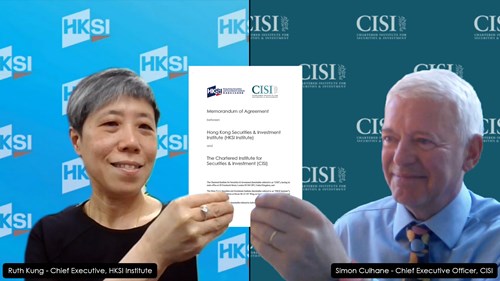 Hong Kong and London, 4 June 2021: The Hong Kong Securities and Investment Institute (HKSI Institute) and the Chartered Institute for Securities & Investment (CISI) are pleased to launch the first joint online training and assessment (eCourse) on anti-money laundering and combating the financing of terrorism (AML/CFT).
The bespoke eCourse draws the attention to the global AML/CFT standards, and recognises the main obligations on Licensed Corporations under the Anti-Money Laundering Guideline issued by Hong Kong's Securities and Futures Commission (SFC).
"We are delighted to work with CISI in developing high quality eCourses, and we look forward to continuing our partnership in championing professional standards of excellence in the financial services industry," said Miss Ruth Kung, Chief Executive of the HKSI Institute.   
CISI is a Royal-Chartered, not-for-profit UK professional body for those who work in the financial services and investment profession worldwide. It has 44,000 members in over 100 countries and qualifications recognised by 61 regulators.
Mr Simon Culhane, Chief Executive Officer of CISI said: "We are delighted to be working with the HKSI Institute to support its commitment to enhancing professional training and competence standards in the financial services sector. We are united in our objective to ensure practitioners are equipped to fight money laundering and terrorism financing."
The eCourse also covers the role of the money laundering reporting officer, how to report money laundering and terrorist financing, as well as the sanctions and penalties that can be imposed. For details and enrolment to the eCourse, click here.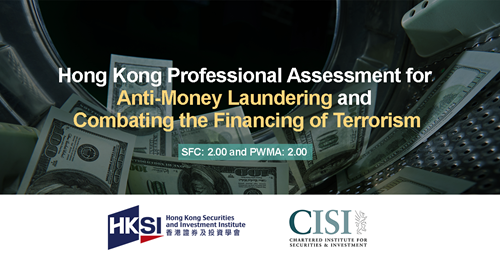 Home