Commodities, Derivatives and Structured Products
Introduction to Inline Warrants

Overview
The launch of Inline Warrants on Hong Kong Exchanges and Clearing Limited (HKEX) marked a major new milestone in the development of Hong Kong's structured products market. They are the first structured products rolled out since callable bull/bear certificates (CBBC) in 2006 and derivative warrants in 1996, as part of HKEX's three-year strategic plan to be the Global Markets Leader in the Asian Time Zone.

Ms Garbo Cheung will provide an overview of Inline Warrants, their pricing factors and investor suitability so that investors and intermediaries will have a better understanding of the products. She will also share some initial market feedback after the launch in July.
Objective
To provide learners an understanding of Inline Warrants and common questions they may have.
Content
1. Structured Products on HKEX
2. What are Inline Warrants?
3. How an Inline Warrant Works?
4. Key Features of Inline Warrants
5. Investor Suitability
6. FAQ on Inline Warrants
Who should attend
Anyone who would like to understand more about Inline Warrants.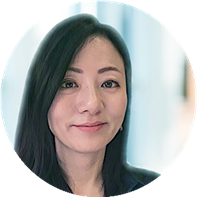 Speaker/Course Instructor
Garbo CHEUNG
Garbo Cheung is a Managing Director of the Post Trade Division at Hong Kong Exchanges and Clearing Limited (HKEX), where she is responsible for the development and launch of Inline Warrants.

Prior to joining HKEX in 2015, Ms Cheung had held senior management positions in Global Markets compliance at ABN Amro, Citigroup, Standard Chartered as well as Nomura in Hong Kong and London.

Ms Cheung is an AMP graduate from Harvard Business School, and holds an LLB from Manchester Metropolitan University UK, MBA from University of Bath UK, and MSC (Investment Management) from Hong Kong University of Science and Technology.
Details
Date & Time
Tuesday, 17 Sep 2019 (12:20PM - 1:20PM)
Venue
HKSI Institute Training Centre
Relevant Subject
Type 1 - Dealing in securities
Type 4 - Advising on securities
Type 9 - Asset management
Hours
SFC:1.00, PWMA:1.00