Fintech Series
Digital Disruption on Financial Services
Overview
The speaker will provide a strategic view of how technology is profoundly changing financial services. Consumer financial services have generally been slow to change – think of your bank account, credit card, obtaining financial advice or a mortgage – these products and services have stayed pretty much the same in the past couple of decades. However, "FinTech" is rapidly rendering traditional business models and products less useful and possibly unprofitable. The future of "FinTech" is not about how new entrants can disrupt incumbents, but rather how incumbents and new players can adapt their business models to win together. Like many sectors that experience intense bouts of innovation, financial services will go through a similar phase to the benefit of consumers and providers.
The speaker has been studying, analysing and investing in companies and businesses for 20 years, and look forward to sharing them with you in the seminar.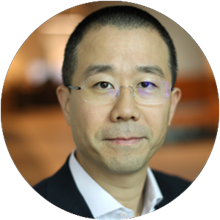 Speaker/Course Instructor
John HO
John Ho is the Founder and Chief Industrialist Investor of Janchor Partners, with over US$4 billion of assets under management.

He is currently a Deputy Chairman of the HKEx Listing Committee. He is also Chairman of Bellamy's Australia Limited, an organic infant milk formula and baby food company, and a Non-Executive Director of Vocus Group Limited, a telecommunications company, both listed on the ASX. Janchor is a substantial investor in both companies.

Established in 2009, Janchor Partners is a long-term industrialist investor, partnering with companies that have superior business models, favourable growth prospects and the potential to be part of long-term positive structural dynamics of Asian countries and economies.

Before founding Janchor Partners, John was the Head of The Children's Investment Fund (Asia) Limited in Hong Kong, managing the Asia office and its business and investment activities. Prior to that, John was a senior analyst with the Citadel Investment Group in the U.S. and also a consultant with the Boston Consulting Group (BCG) in Australia. Prior to BCG, John was an Associate Lecturer in finance and option pricing at the University of New South Wales in Sydney, Australia. He has extensive experience serving on Boards of publicly-listed corporations, private and start-up companies, guiding and counselling chief executives and senior management both operationally and strategically.

John studied pure mathematics and finance at The University of New South Wales in Sydney, Australia graduating with a University Medal. His dissertation on options pricing on real assets was published in The Journal of Alternative Investments. He also studied and read classical music and is a professionally qualified piano teacher and concert pianist.
Details
Date & Time
Thursday, 11 Apr 2019 (12:20PM - 1:20PM)
Venue
HKSI Institute Training Centre
Hours
SFC:1.00, PWMA:1.00