Regulatory Update Series
Latest Developments in the Regulatory Landscape in Hong Kong
Overview
Speakers from the Securities and Futures Commission (SFC) will share their views on the latest development in the regulatory landscape in Hong Kong.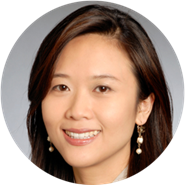 Speaker/Course Instructor
Brian HO
Brian Ho is a member of the Securities and Futures Commission (SFC). He is also an Executive Director with responsibility for the Corporate Finance Division. That Division is responsible for regulating takeover and merger activities, administering corporate conduct under the Securities and Futures (Stock Market Listing) Rules and overseeing listing policy matters. Mr Ho has been working in the SFC for more than 20 years. Before joining the SFC, Mr Ho practised as a solicitor in Hong Kong.

Mr Ho also sits on the Public Shareholders Group (Chairman), the Nominations Committee, Committee on Real Estate Investment Trusts and the Executive Committee of the SFC, and the Listing Nominating Committee of the Stock Exchange.
Megan TANG
Megan Tang, Senior Director, heads the Post-IPO team of the SFC's Corporate Finance Division. Ms. Tang joined the SFC after almost two decades in private legal practice. Ms. Tang was previously a partner at an international law firm and was recognised as a leading lawyer by Chambers Asia-Pacific for both equity and debt capital markets work.
Details
Date & Time
Wednesday, 23 Jan 2019 (12:20PM - 1:20PM)
Venue
HKSI Institute Training Centre
Hours
SFC:1.00, PWMA:1.00