Fintech Series
Best Practices for Token (ICO) Sales
Overview
Hong Kong is emerging as one of the ICO hubs in this region. Our speaker, Mr Duncan Fitzgerald will discuss what makes for a good token sale.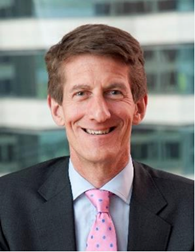 Speaker/Course Instructor
Lucy GAZMARARIAN
Lucy is the Founder and Managing Partner of Token Bay Capital, a Hong Kong based early-stage venture fund that invests in digital assets and blockchain companies. She is also a Board Member of the FinTech Association of Hong Kong and Founder of Women in Crypto, Hong Kong.

Prior to founding Token Bay Capital, Lucy was a senior leader of PwC's Global Crypto team where she advised entrepreneurs, start-ups and financial institutions on their crypto and blockchain projects. She also worked with many central banks and other regulatory bodies around the world to help formulate their crypto asset policies. Lucy was named a Top 10 Rising Women in Crypto in 2020 (FinTech Times and Wirex) and #22 Top 100 Women in FinTech in 2021 (FinTech Magazine).

Prior to working in FinTech, Lucy spent 16 years in banking with Goldman Sachs, Credit Suisse, Schroders and Kleinwort Benson.

She holds a Type 9 (asset management) license with the Securities and Futures Commission of Hong Kong and became a Chartered Wealth Manager in the UK in 2015. Born and raised in Hong Kong and educated in the UK, she graduated from the University of Oxford with a degree in Modern History.


Details
Date & Time
Tuesday, 15 May 2018 (12:20PM - 1:20PM)
Venue
HKSI Institute Training Centre
Hours
SFC:1.00, PWMA:1.00