Announcement: HKSI Institute Appoints Miss Ruth Kung as Chief Executive
Mr John Maguire, Chairman of the HKSI Institute, said, "We are pleased to have secured the service of Ms Ruth Kung.  Ruth brings a unique and extensive blend of expertise from the professional and people development sectors with over 25 years of experience in finance and talent development industry."
Ruth is also the Executive Director of Education and Development Department of the HKSI Institute overseeing the development and implementation of professional training and development for in-services practitioners of the financial services industry in Hong Kong.
Ruth has extensive experience in learning consultancy services, talent and leadership development, coaching, change management, performance management and organisational effectiveness.  She worked closely with key leaders, regulators, academic organisations and/or professional bodies to provide input and/or to lead, drive and implement local, regional and global learning and development initiatives or professional qualification (such as Certified Private Wealth Professional (CPWP) qualification launched in 2014).  Ruth is also an experienced learning advisor, coach and trainer.
Having spent her earlier career with PricewaterhouseCoopers (PwC) for over 20 years in auditing, consulting and people development areas,  Ruth has a strong finance and people development expertise and has considerate international experiences through working with professionals from different countries and working in Canada, Japan, China and Hong Kong. Ruth is a Certified Public Accountant and has extensive consulting experience gained from delivery of client services and internal consulting role.  She was the leader of PwC Learning & Development (L&D) for Hong Kong & China and Japan.
Ruth will work alongside the Board of the HKSI Institute to further develop the examination, training, outreach and membership arms of the HKSI Institute, and to raise the professional standard and build the young talent pool through implementing various initiatives driven by the HKSI Institute.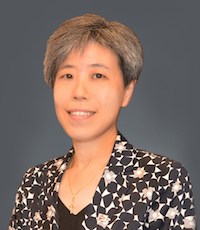 HKSI Institute's Newly Appointed Chief Executive Miss Ruth Kung
Communication