HKSI Institute Mobile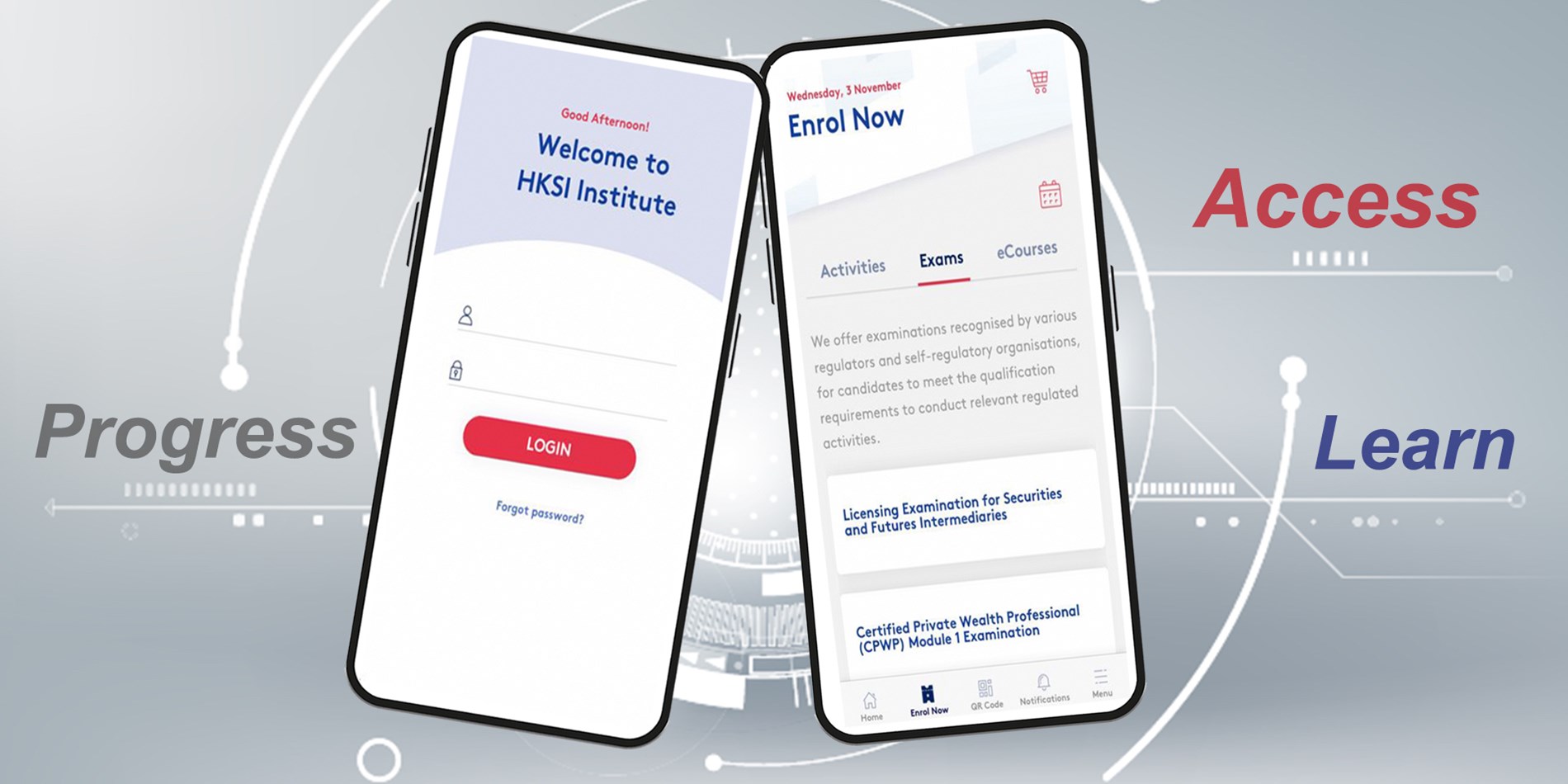 Access • Learn • Progress in the financial services industry with HKSI Institute.
Discover with the HKSI Institute Mobile now.  Stay up to date with our latest offerings, enrol activities or examinations, and retrieve your records at your fingertips through our mobile app!  
Get started by downloading it and log in with your Online Portal username and password. Do not have an Online Portal account as yet? Create it here.
Download the "HKSI Institute Mobile" app on
Home