Directors Of The Year Awards 2020
"Directors Of The Year Awards" is organised by The Hong Kong Institute of Directors ("HKIoD") with the objectives of recognising outstanding boards and directors as well as promotion and public education on corporate governance and director professionalism. 
First launched in 2001, the project has now become an annual engagement of great impact in the community organised by HKIoD together with over 100 Project Partners. To date, over 200 Awardees have been recognised for their achievements in exemplary high standards of corporate governance and director practices.
Public nominations for the Awards are welcomed.  The nomination period will close on 31 July.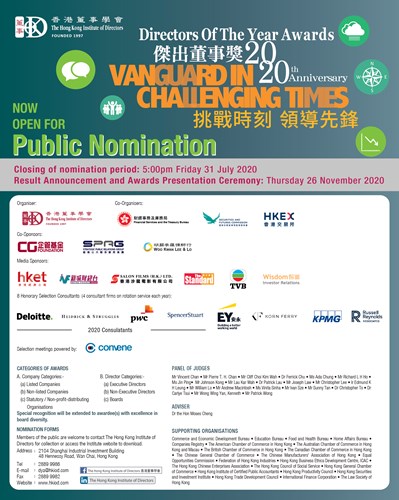 Communication