Trust Training Certificate is open for enrolment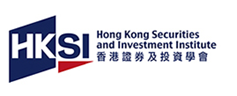 HKSI Institute x HK Trustees' Association
Enrol the Trust Training Certificate ("TTC") if you:
aim to pursue a professional career as Certified Trust Practitioner™ ("CTP") or
are a trust practitioner and wish to enhance your core competency to become CTP
Partnership with Hong Kong Trustee's Association, TTC is a NEW professional qualification programme designed for the Hong Kong practitioners in the Trust industry.  Click here for TTC programme details and enrolment.
TTC is one of the approved courses under the financial incentive scheme of the WAM Pilot Programme, a 3-year government funded pilot programme to enhance talent training for the Asset and Wealth Management sector.  Eligible practitioners who have completed TTC may apply for reimbursement up to $7,000 over the 3-year period of the WAM Pilot Programme.  Click here to check eligibility and application procedures.
Upon completion of the full TTC programme, eligible individual may apply for the CTP designation.  Contact HKTA or click here for details.
Enquiries
TTC enrolment: call 3120 6100 or email [email protected]
CTP designation: call 3511 6030 or email [email protected]
Home